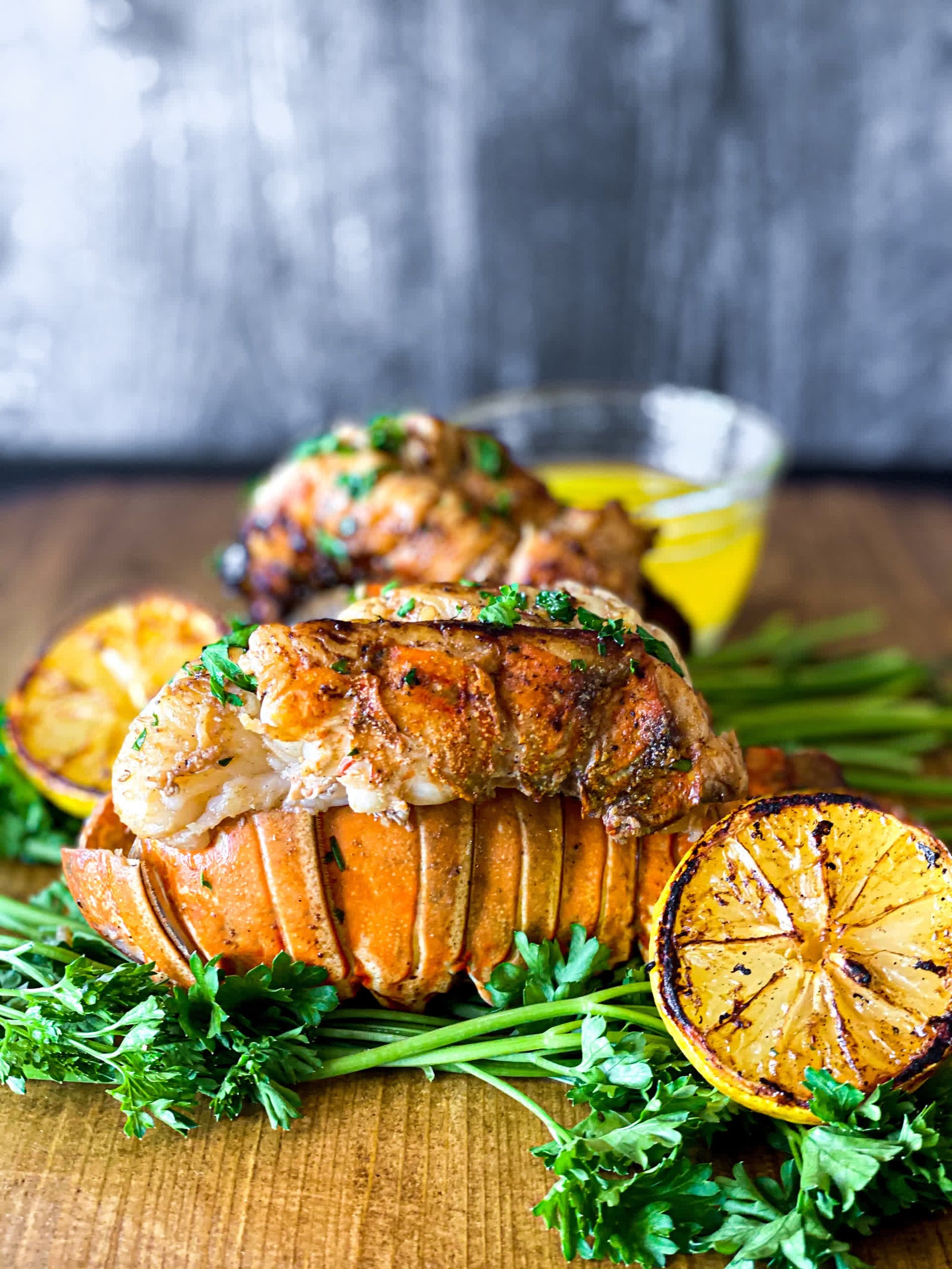 Ingredients
---
1/2 cup unsalted butter, divided
1T olive oil
1 lemon juiced, divided
4 cloves garlic, minced
2 fresh lobster tails (use fresh or thaw frozen tails)
To taste salt & pepper
1 T fresh parsley, chopped
1/2 lemon lemon slices to serve
1/2 cup butter, melted to serve
Preparation Instructions
---
To prepare lobster: Use kitchen shears to carefully cu through the top of the shell. Pull shell back to expose meat. Use fingers to separate meat from shell, making sure not to detach from tail. Gently lift tail from to rest on shell.
Cooking Instructions
---
Cooksy will guide through the cooking instructions.
Preheat to 165°F

Heat 2 T butter & olive oil in pan

Season tails with salt and pepper

Add 2 T lemon juice to pan

Add lobster tails to pan, flesh side down, until edges are crisp

Flip lobster tails

Cover pan and cook for approx 2 min

Note: If shells are not fully cooked and a nice orange color, use tongs to rotate tails and hold shells in juices until fully cooked.

Remove tails, immediately garnish with parsley and set aside

Add remaining butter, lemon juice, and garlic to remaining pan juices

Stir constantly until fragrant.

Spoon pan juices over lobster.

Serve Immediately with lemon sliced and melted butter.
---