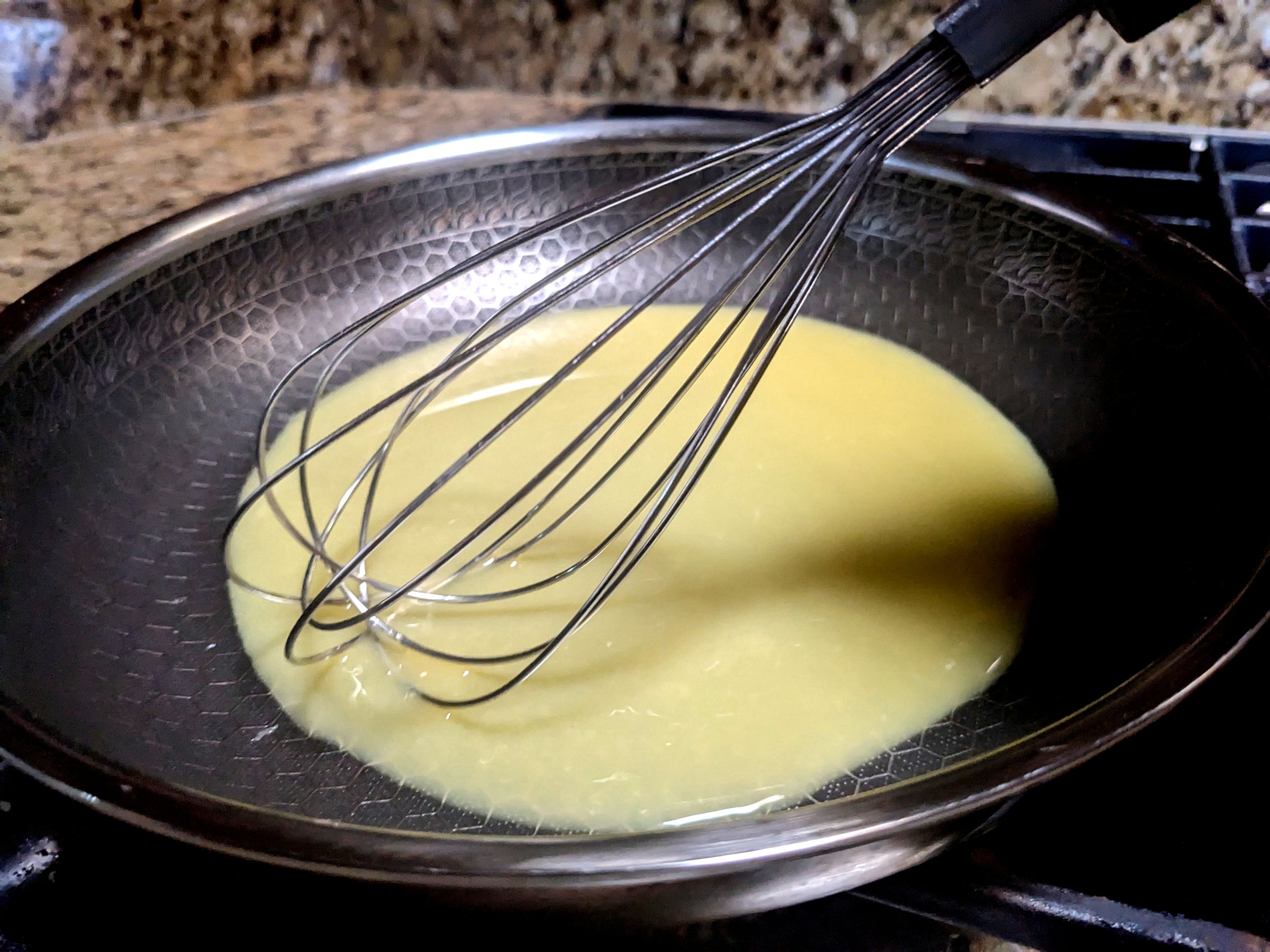 The raised stainless steel pattern protects the non-stick surface from scratching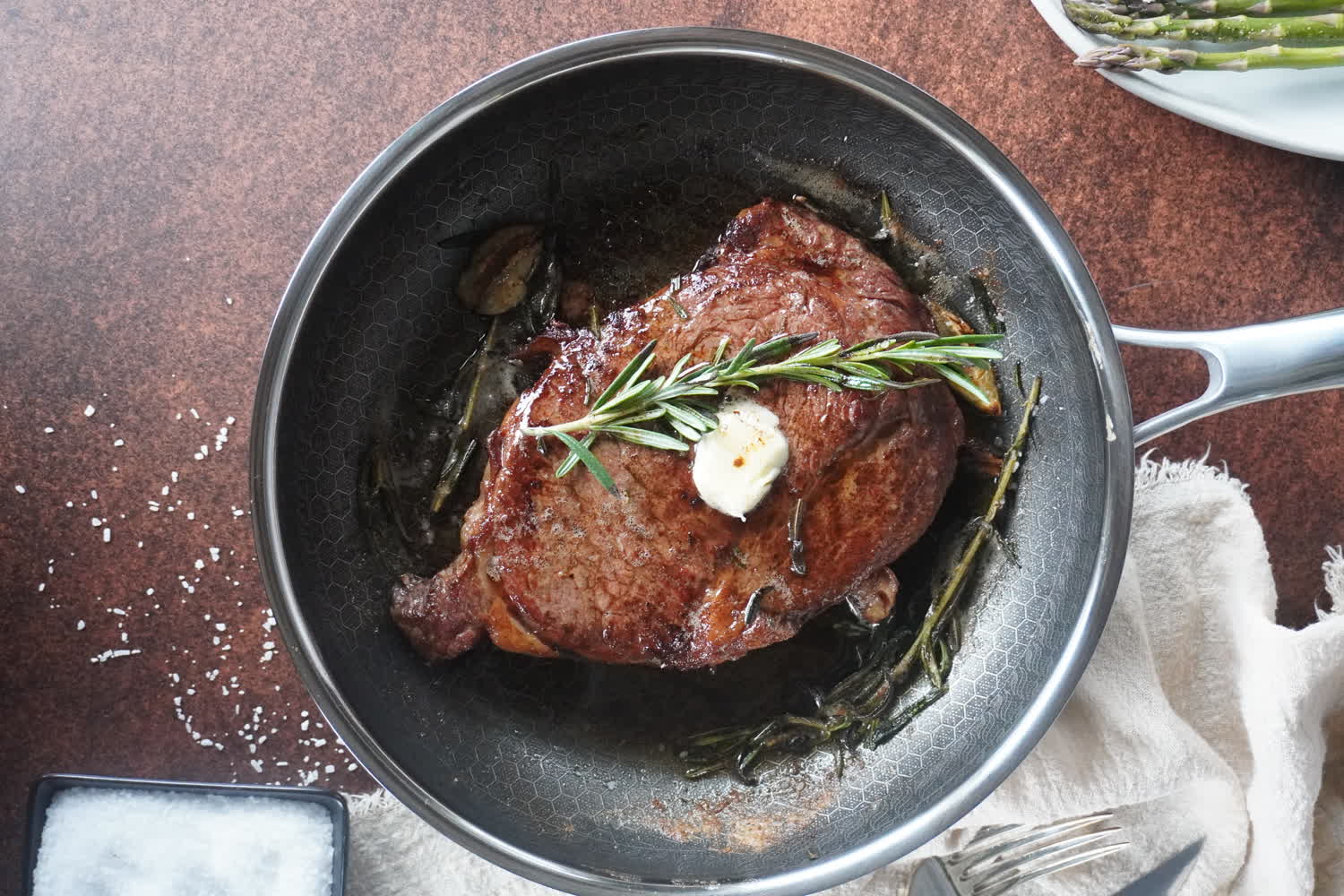 Generate the flavors of Stainless with the ease of a non-stick

Multi-layer design with a thick aluminum core for even distribution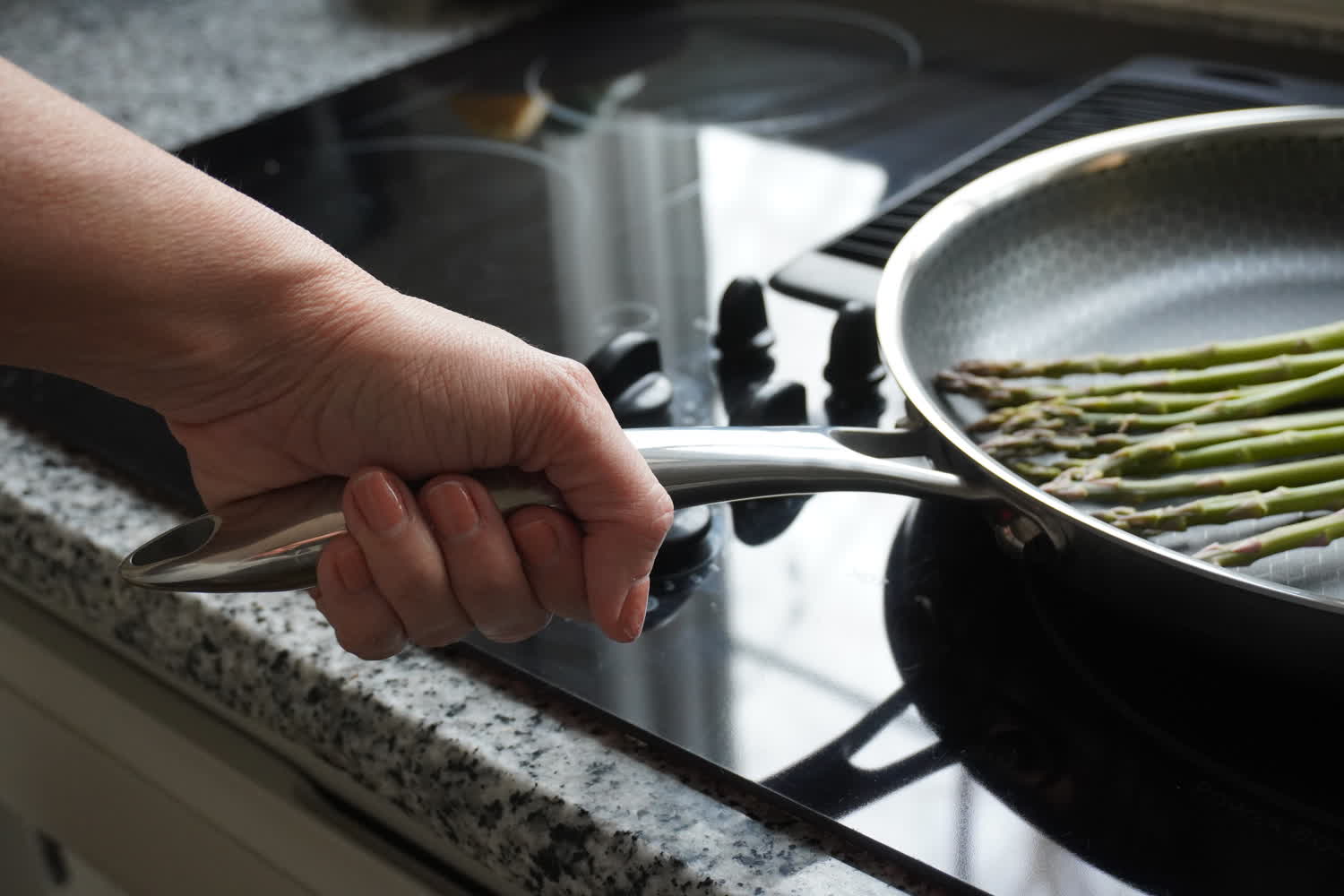 a comfortable and cool grip, even when the pan is hot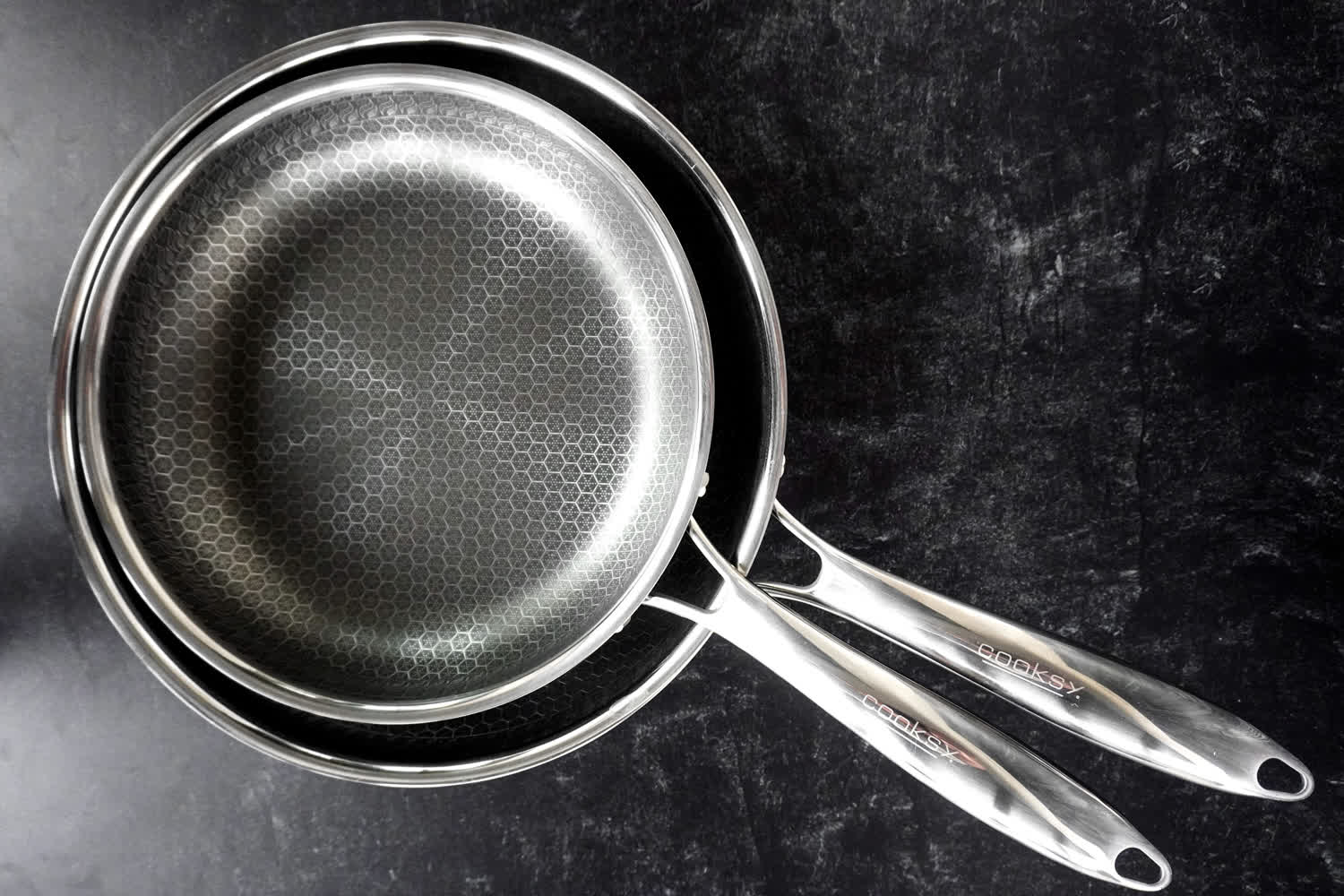 A Perfect combination of non-stick and stainless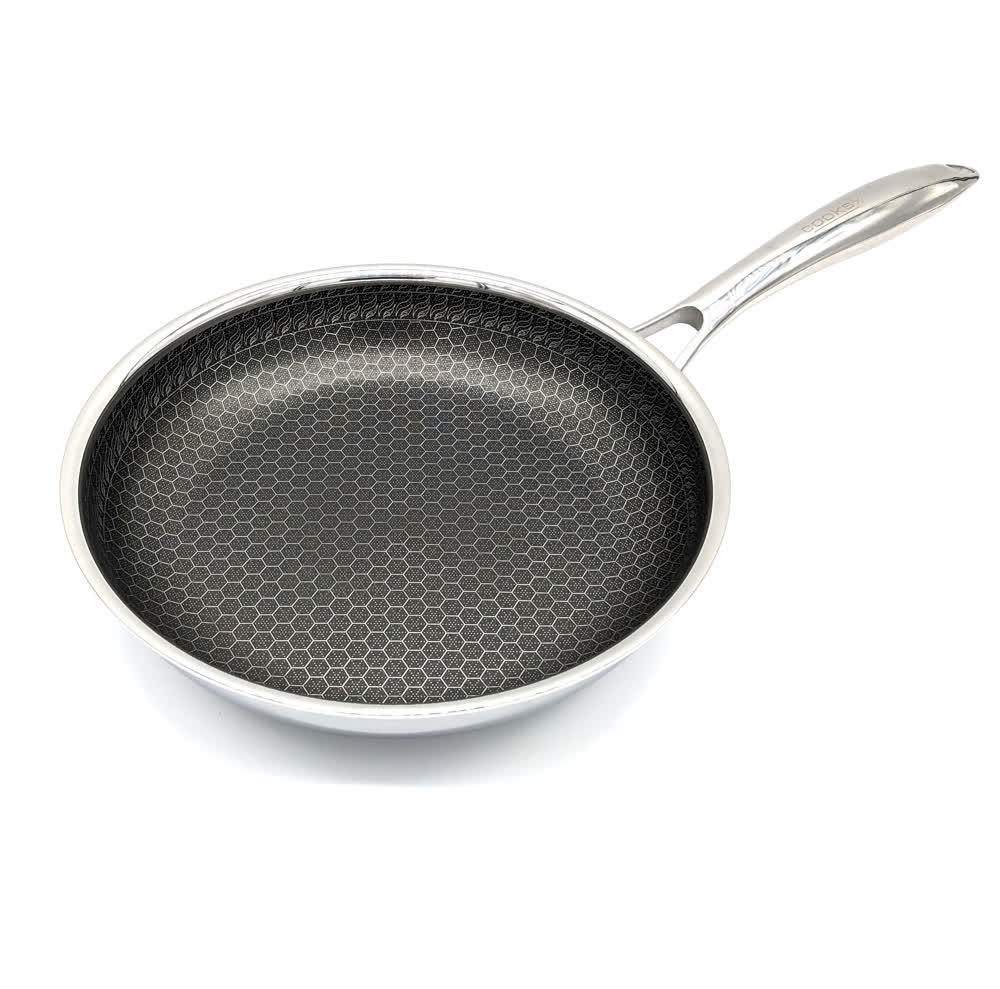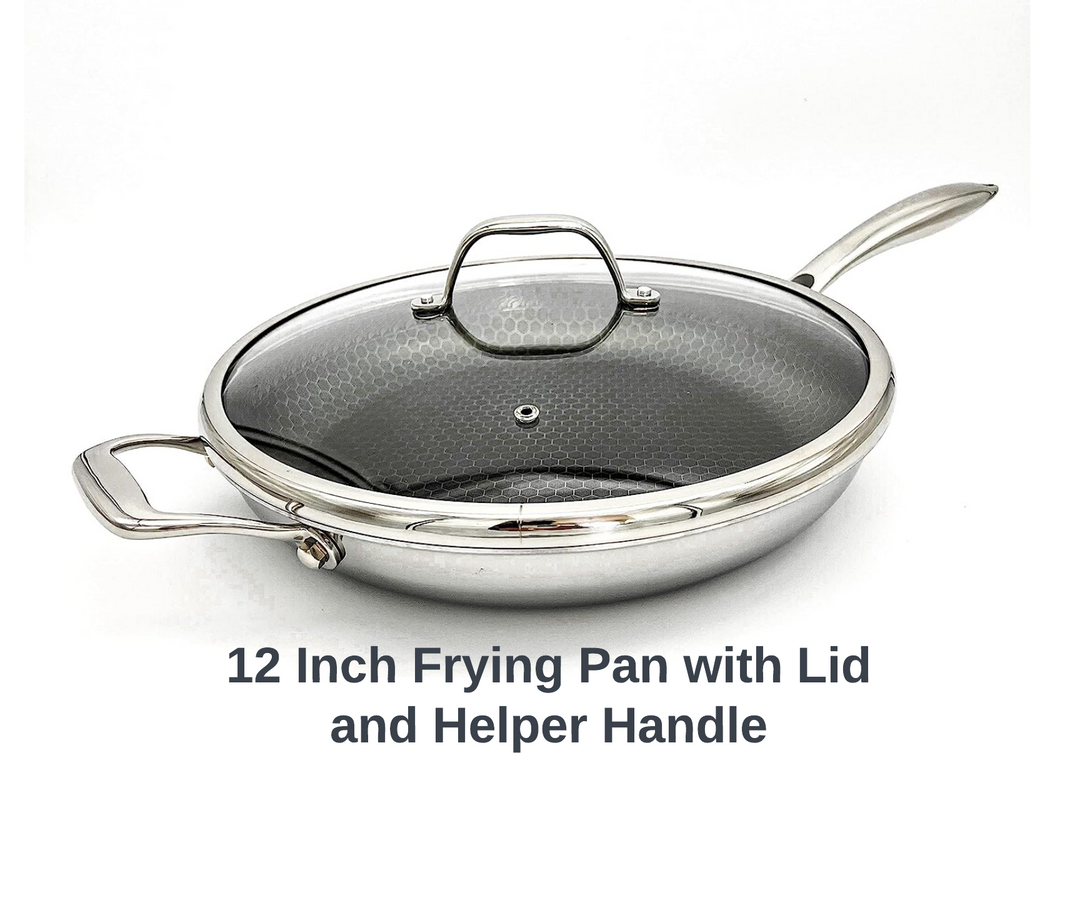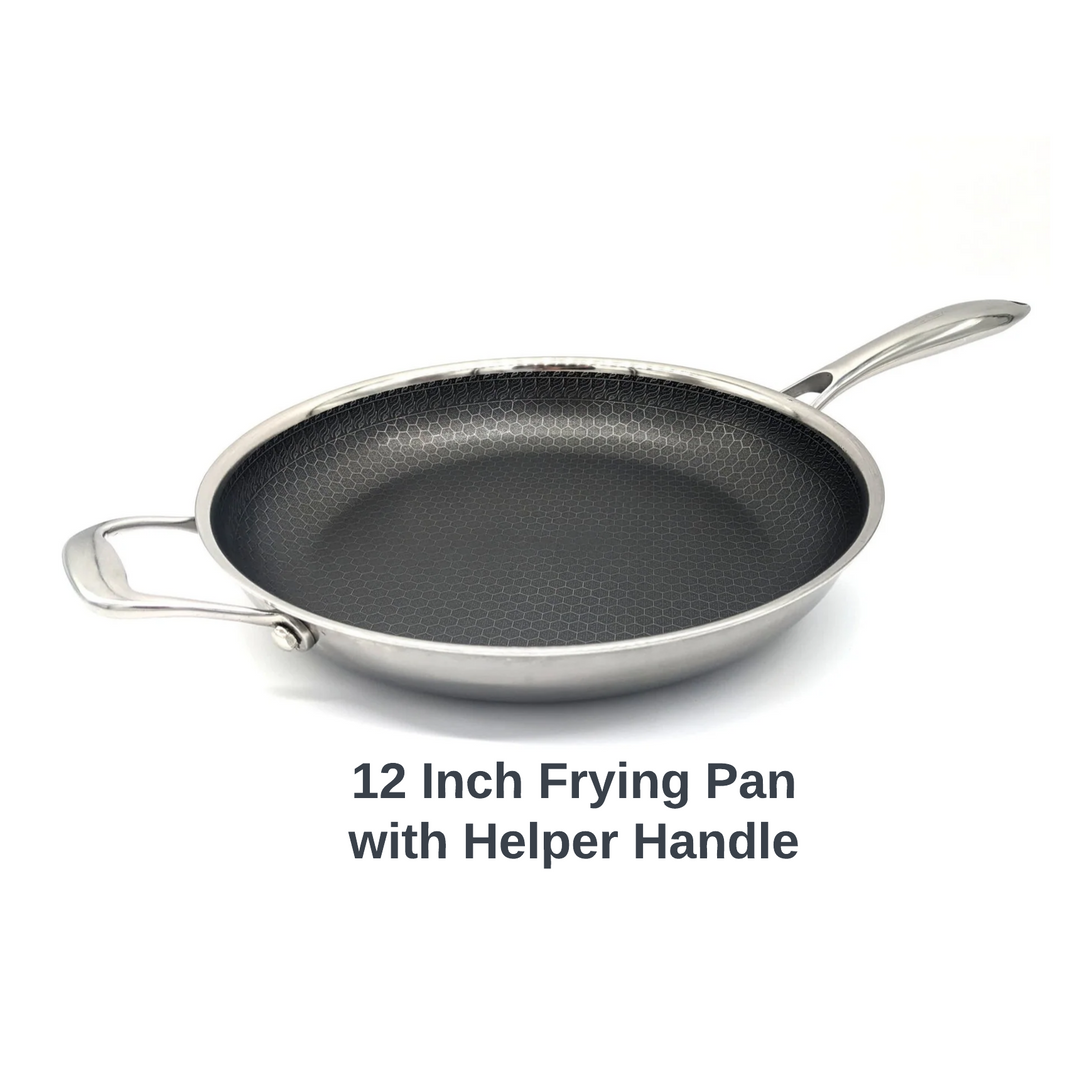 Here's what people are saying
★★★★★

"I think that the results speak for themselves"
★★★★★

"Nothing is sticking to the surface"
HYBRID SURFACE
The Cooksy pan's hybrid surface consists of a very thin raised stainless pattern above an "Eterna by Whitford" coating layer, the same type of coating used for high-end non-stick pans. The raised stainless pattern helps develop flavor and protects the coating layer from damage, and the coating layer helps food release and glide more easily than a traditional stainless steel pan.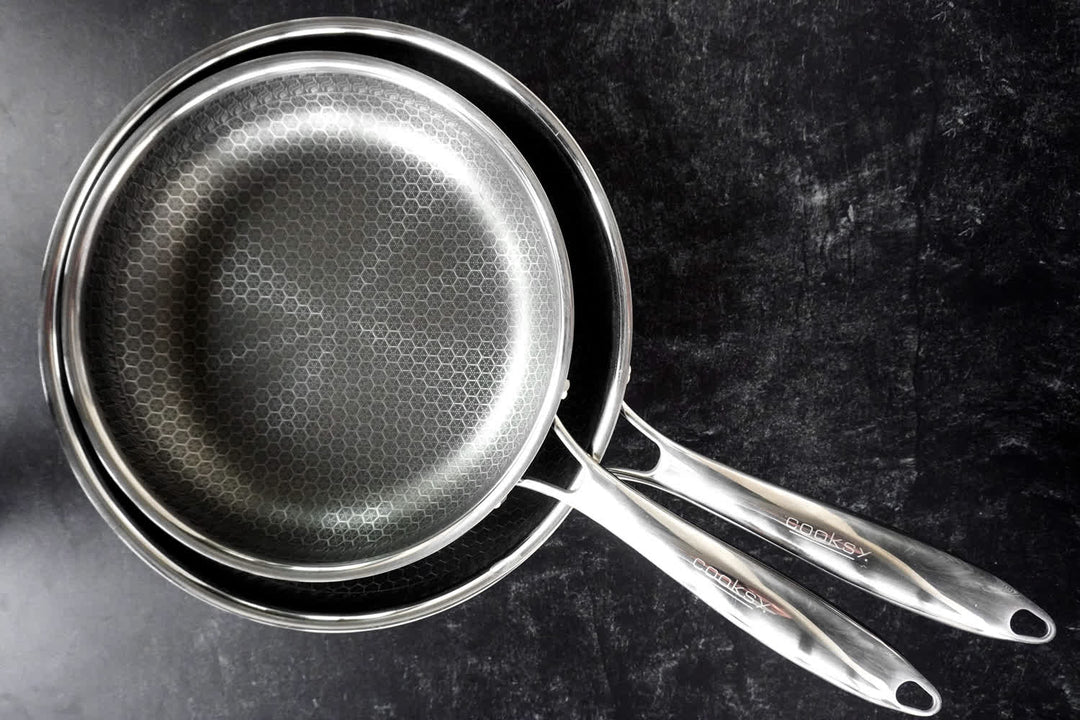 EASY RELEASE
The Cooksy pan's hybrid surface enhances flavor development by bonding with your food, similar to pure stainless steel pans. Releasing the bond is effortless—just cook with a small amount of oil or butter, and give your food a gentle nudge with a spatula. Experience the same flavors as with stainless steel but with a more glide-friendly surface.
METAL UTENSIL SAFE
Unlike pure non-stick pans, the Cooksy pan is completely safe to use with metal utensils due to the protection afforded by the raised stainless steel pattern. You won't have to worry about scratches or damage to the pan, allowing you to cook with confidence.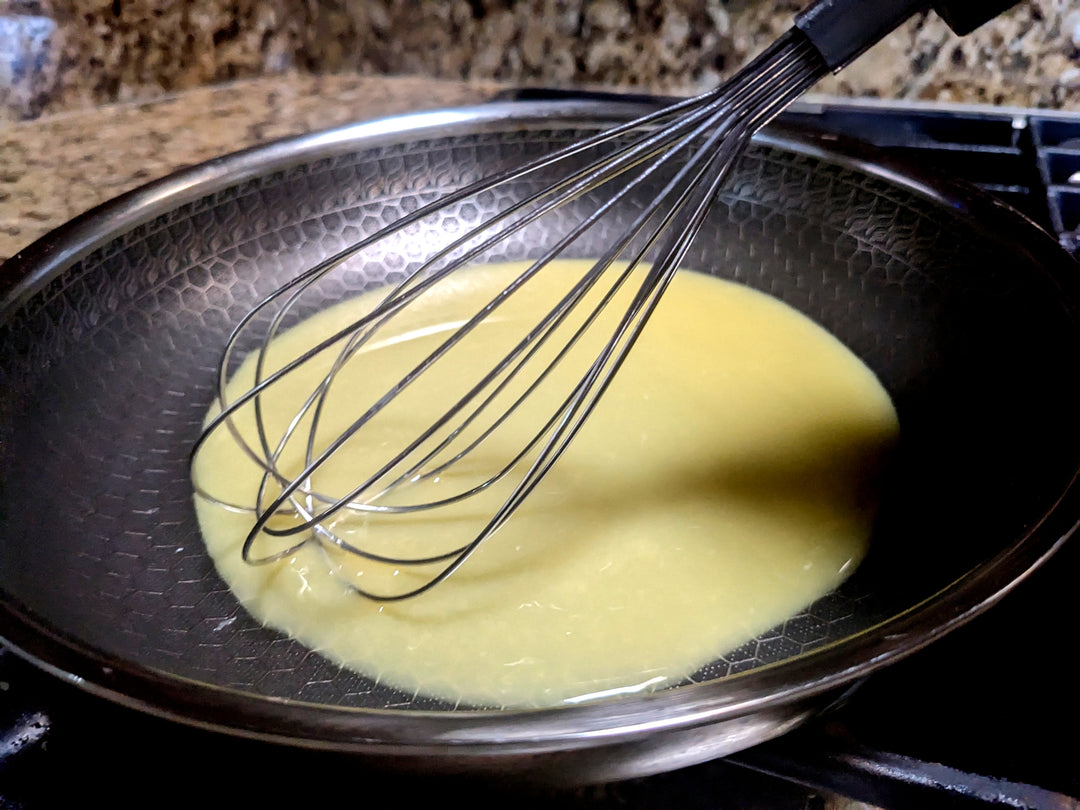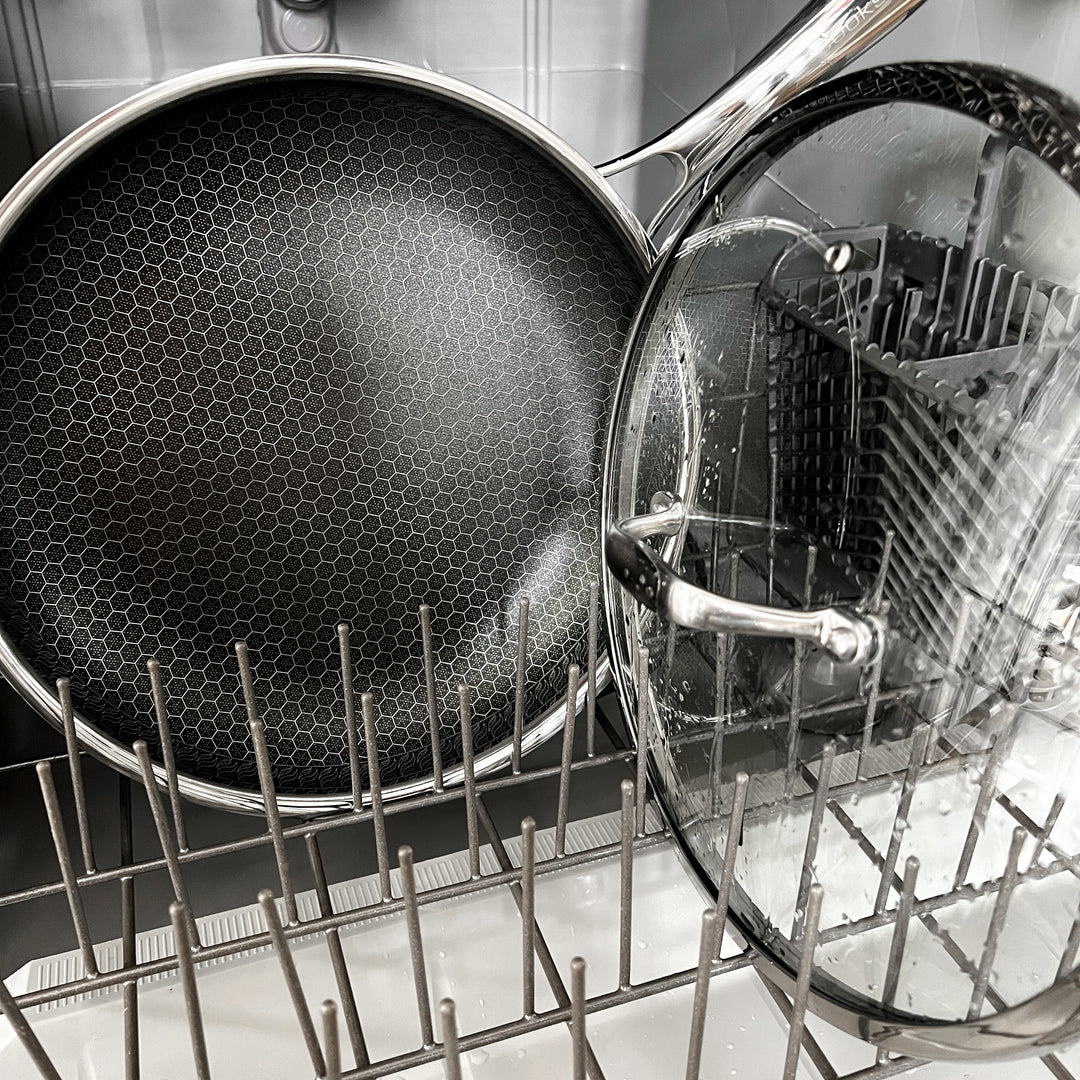 EASY TO CLEAN
The Cooksy pan is durable enough to withstand abrasive cleaning tools. Thanks to the long-lasting easy release surface, you will rarely need anything more than warm water and a brush to wipe it clean. You can also put it in the dishwasher.
EVEN HEATING
The Cooksy pan is constructed with a multi-layer design that includes a thick aluminum core, ensuring that heat is distributed evenly throughout the pan. This means that your food will cook evenly without any hot spots or cold spots.