GET GOURMET RESULTS AT HOME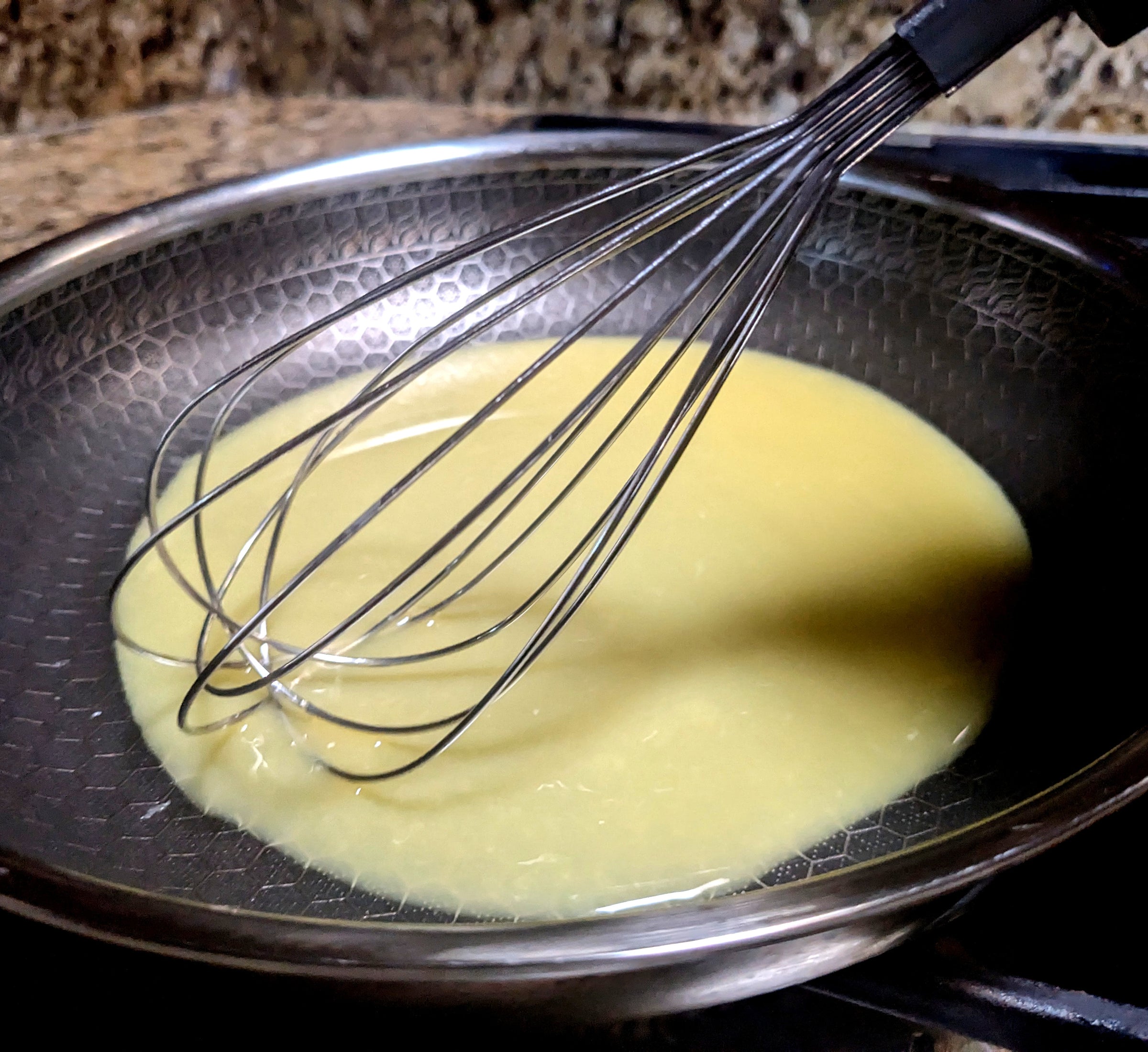 Raised stainless steel protects the nonstick surface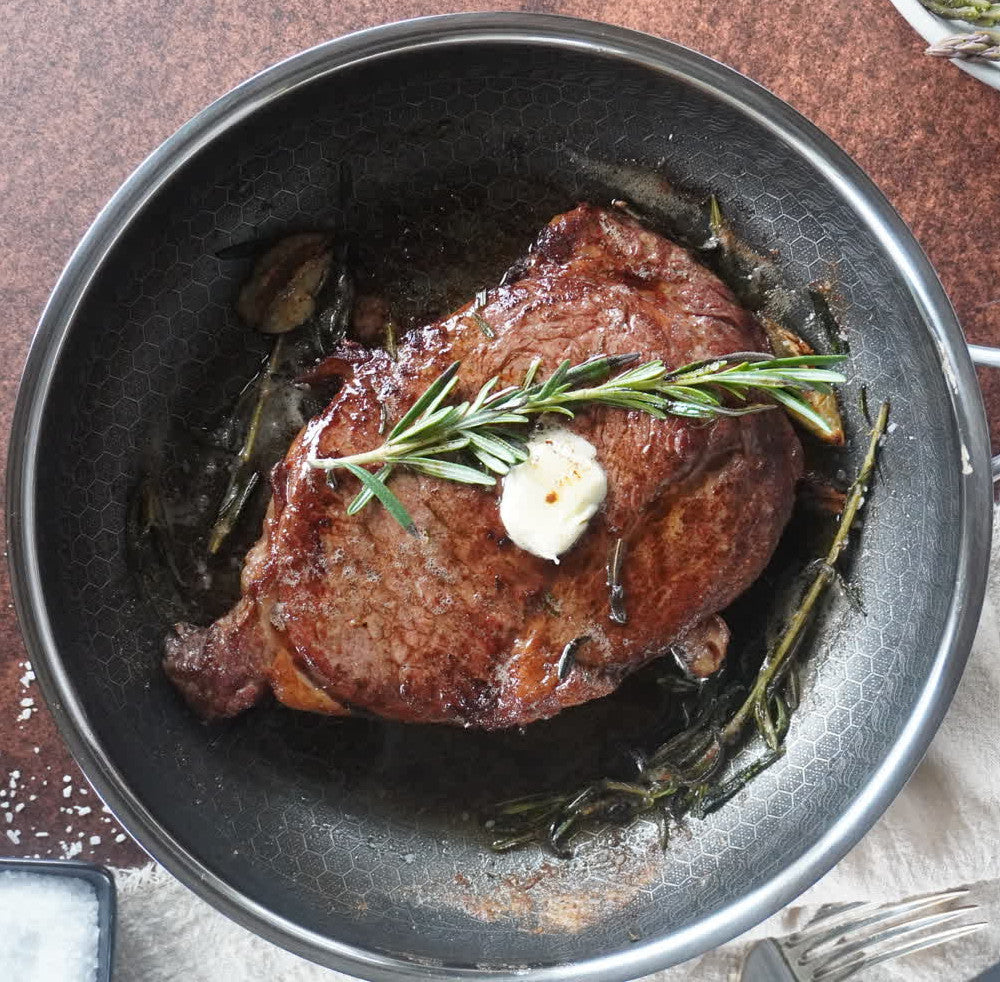 Get the flavors of Stainless with the ease of a non-stick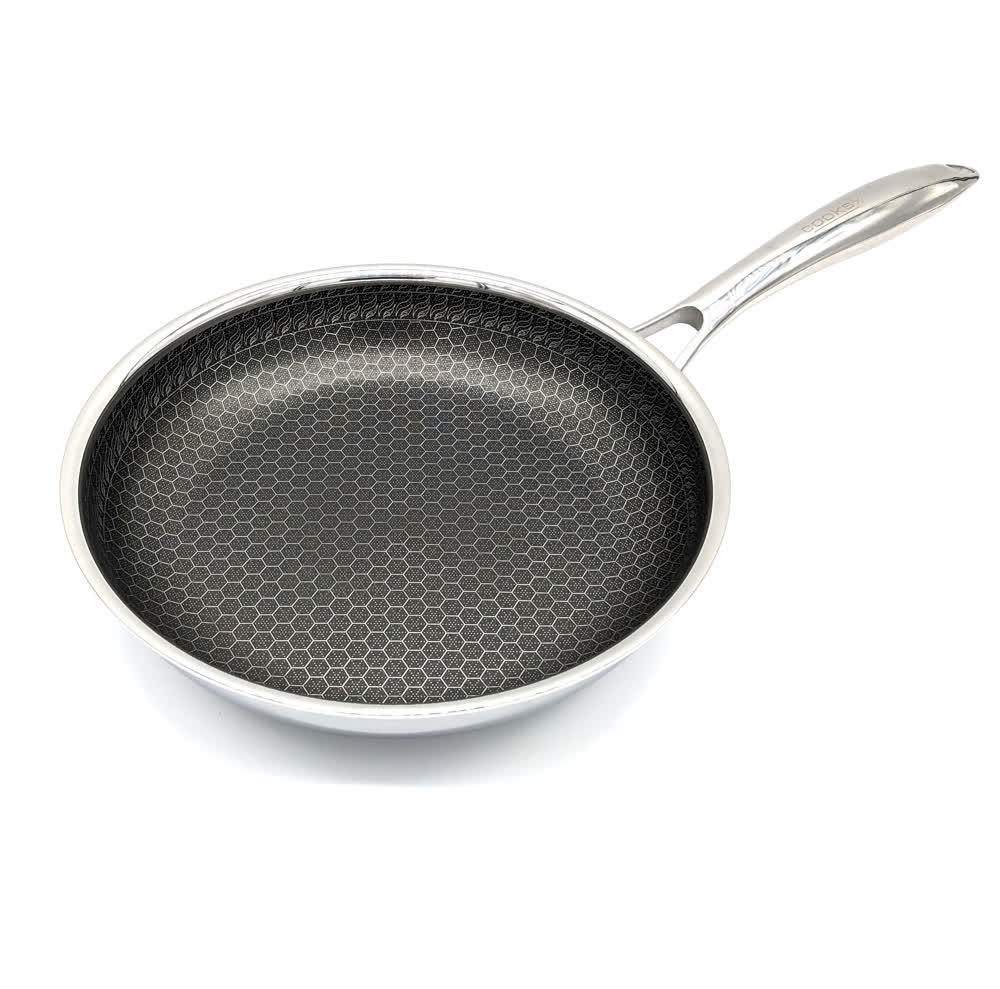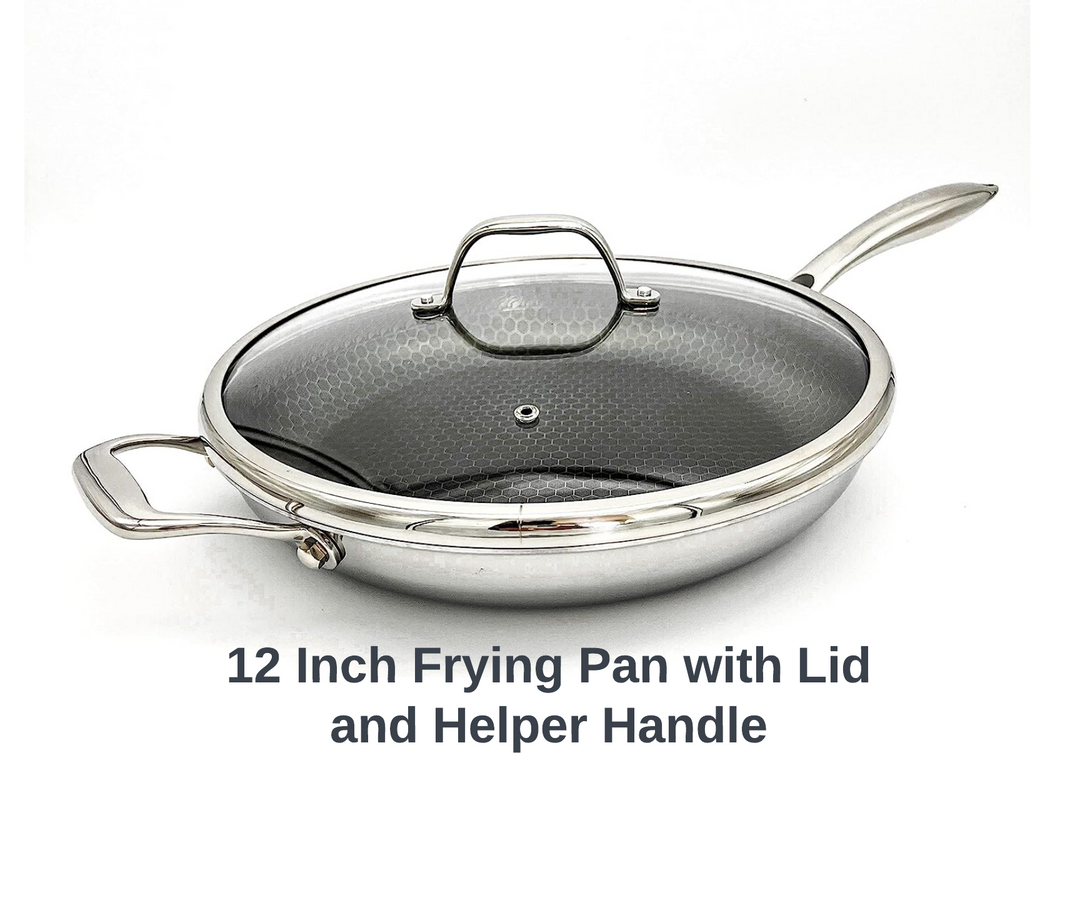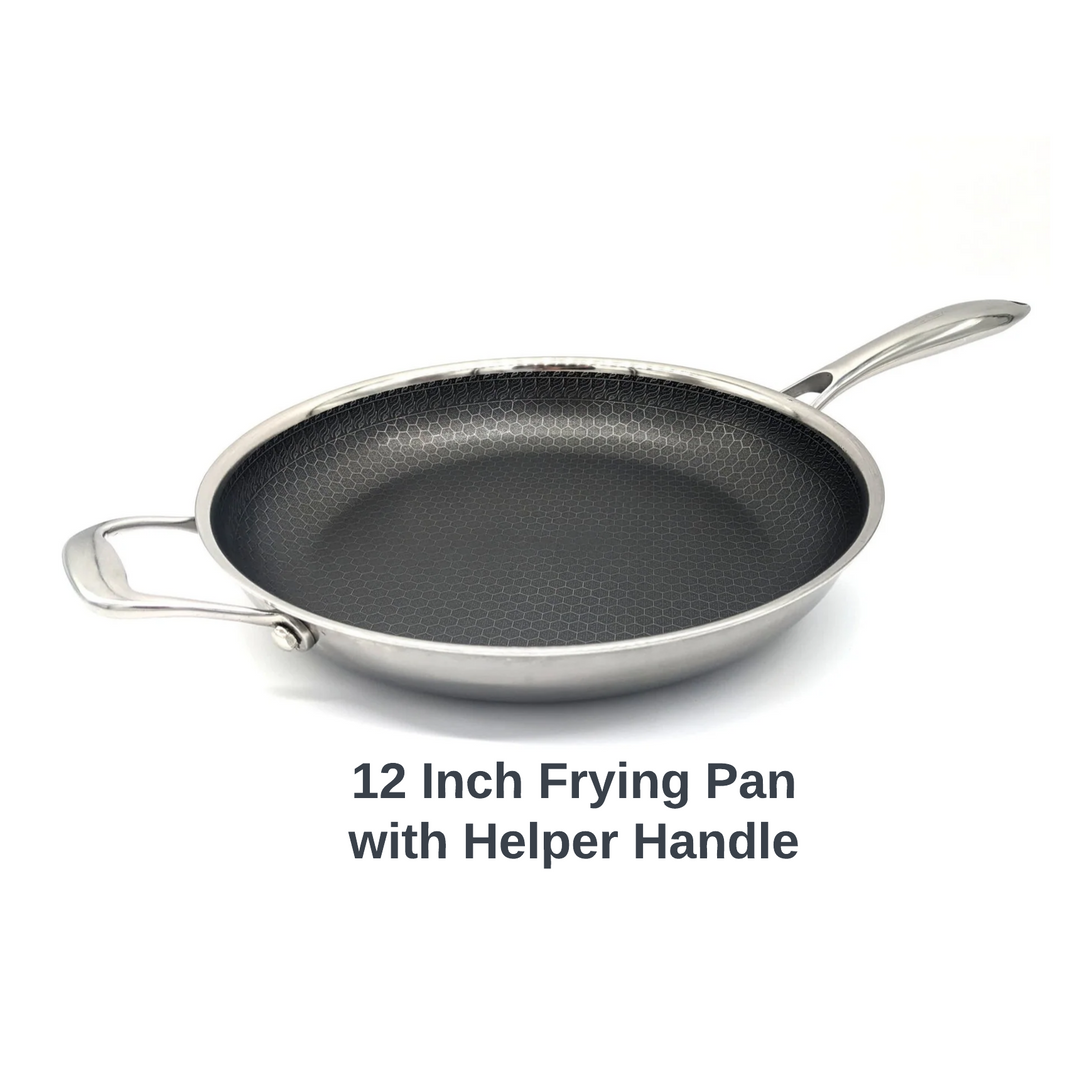 Here's what our users are saying
★★★★★

The hybrid technology allows metal utensils to glide on the raised stainless steel. This is a great find!
★★★★★

I'm so glad I tried a Cooksy stainless hybrid pan
★★★★★

Nothing is sticking to the surface and nothing is scratching it.
★★★★★

My opinions are my own and I honestly love this pan.
★★★★★

I put it to the test and it passed with flying colors
★★★★★

I'm obsessed with this frying pan
★★★★★

I'm really impressed with its quality. You definitely need one of these
★★★★★

I can use metal utensils. Food doesn't stick and I still get an awesome sear.
PRECISION HEAT DISTRIBUTION
Thermal imaging verified—our pan heats quickly and evenly, promising perfectly cooked meals with every use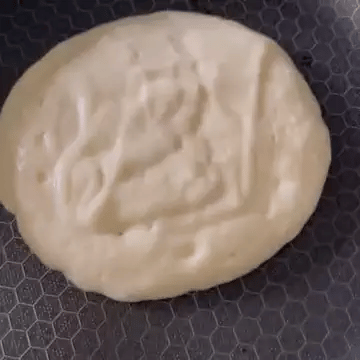 NO HOT OR COLD SPOTS
Cook like a pro. Our even heat distribution means you'll never have to worry about unevenly cooked food again, ensuring delectable results every time
METAL UTENSIL SAFE
Crafted with a tough nonstick coating shielded by a raised stainless pattern, this pan can take on any metal utensil, making your cooking adventures a breeze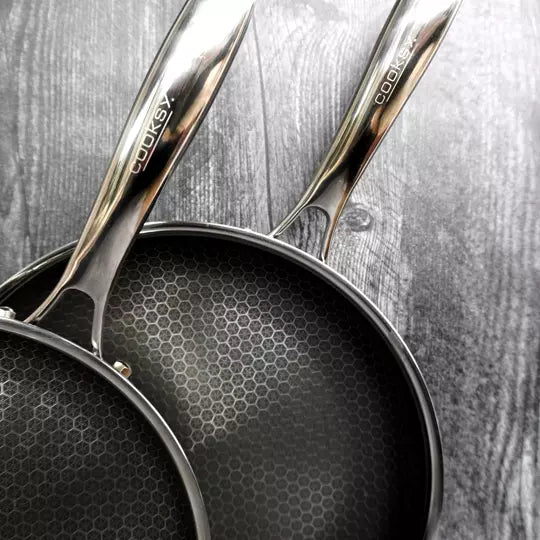 LIFETIME GUARANTEE
Our hybrid pans are made with high quality materials and are backed by a lifetime guarantee.
FORM AND FUNCTION
Get great results from elegant cookware. We put our efforts towards getting you an amazing pan at a great price.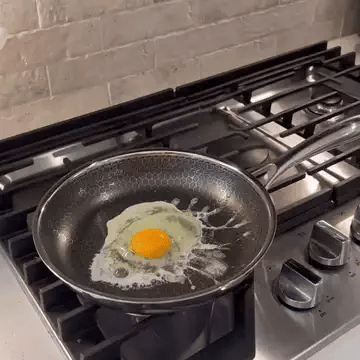 NONSTICK PERFORMANCE
Cooking delicate proteins like eggs? No problem. Our hybrid surface gives you the nonstick performance that you need.