Cooksy 9 inch Stainless Nonstick Hybrid Fry Pan
The Cooksy fry pan is the perfect combination of nonstick and stainless steel. Hybrid technology allows metal utensils to glide on the stainless steel honeycomb ribs without scratching the nonstick coating.
Extremely durable and metal-utensil safe
Heats up quickly and evenly
PFOA-free nonstick coating
Oven safe up to 500 degrees
Works with induction, gas, and electric cooktops
Warranty and Return Policy Cooksy Product Warranty Policy
Cooksy offers a ninety (90) day limited warranty ("Warranty") on any product  sold via its website at www.cooksy.com (each a "Cooksy Product"). This Warranty is valid and enforceable only if you purchased a new Cooksy Product from us and the Cooksy Product was originally sold to you in its original, sealed packaging. Cooksy Product purchases are subject to this Warranty and our Terms of Use. Do not purchase or make use of a Cooksy Product until you have read the terms of this Warranty and our Terms of Use. Here is a link to our Terms of Use: https://www.cooksy.com/tou/ Please also review the Cooksy Product instructions before using a Cooksy Product.
This Warranty is your exclusive remedy for defective workmanship or materials in your Cooksy Product. Cooksy warrants that the hardware will be free from manufacturing defects and, under its intended and ordinary consumer use, will function substantially in accordance with Cooksy's technical specifications or documentation for a period of ninety (90) days from the date your Cooksy Product was purchased by you (the "Warranty Period"). In no event will Cooksy be responsible for any consequential, incidental, exemplary, or special damages, arising from or relating to this Warranty or the Cooksy Product, and Cooksy's total cumulative liability arising from or related to this Warranty or the Cooksy Product will not exceed the amount actually paid for the Cooksy Product by you (unless such limitation is otherwise prohibited by law).
Return of a Cooksy Product
If you purchase a Cooksy Product from Cooksy, you may return the Cooksy Product within thirty (30) days of the date of purchase and receive a full refund. Please click on the following customer support link to receive a return label via email: https://cooksy.zendesk.com/. If the Cooksy product has been damaged by customer misuse or handling, Cooksy has the right in its sole discretion to refuse the return. For questions relating to a Cooksy product return, refund or credit, please e-mail us at returns@cooksy.com. The Effective Date of this Policy is August 1, 2021 (revised as of March 20, 2023)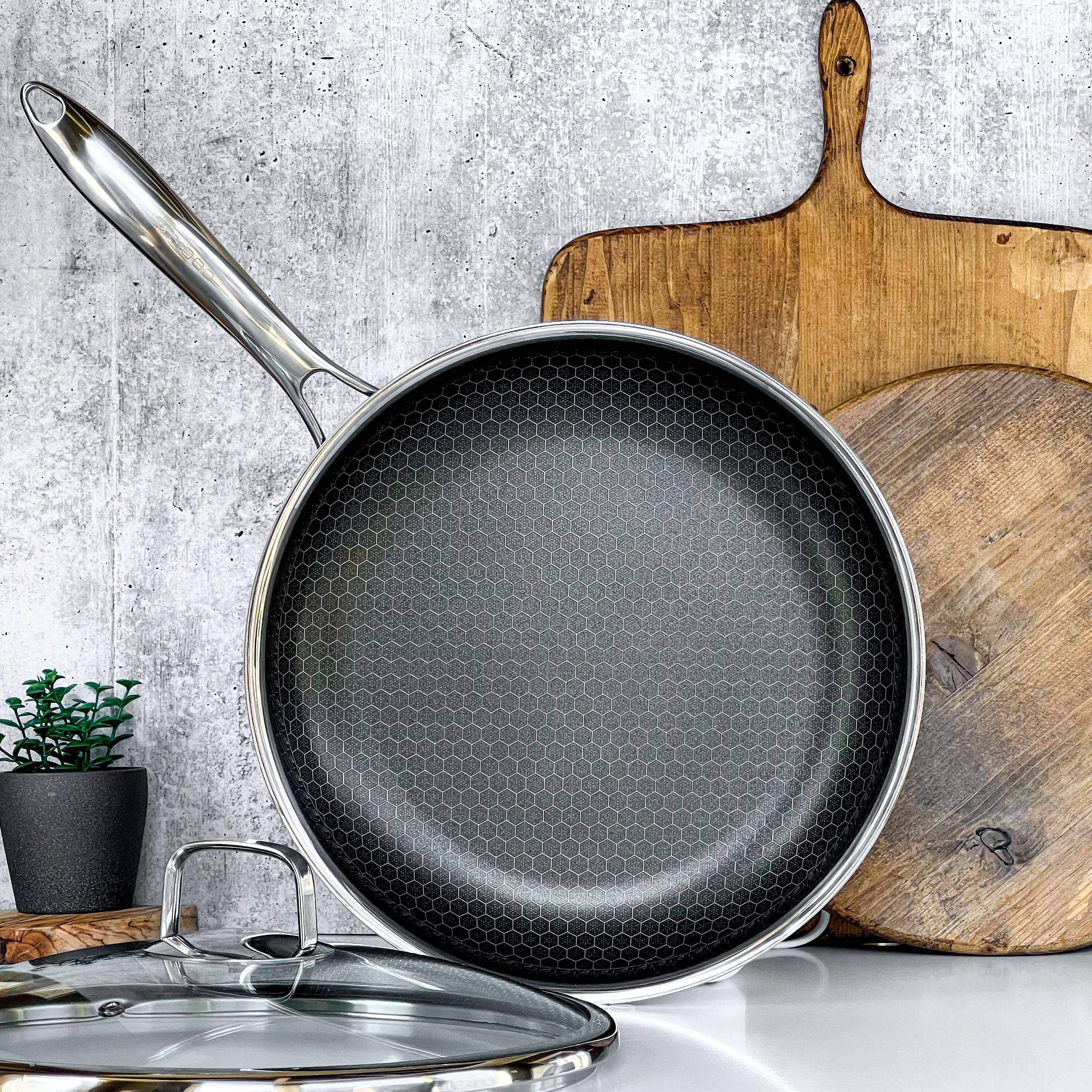 Offering the precision of high-end, stainless-steel pans but the easy clean-up of your favorite nonstick skillet, the Cooksy Pan will be your new favorite kitchen essential.
Get a superior sear with the honeycomb design and even heat distribution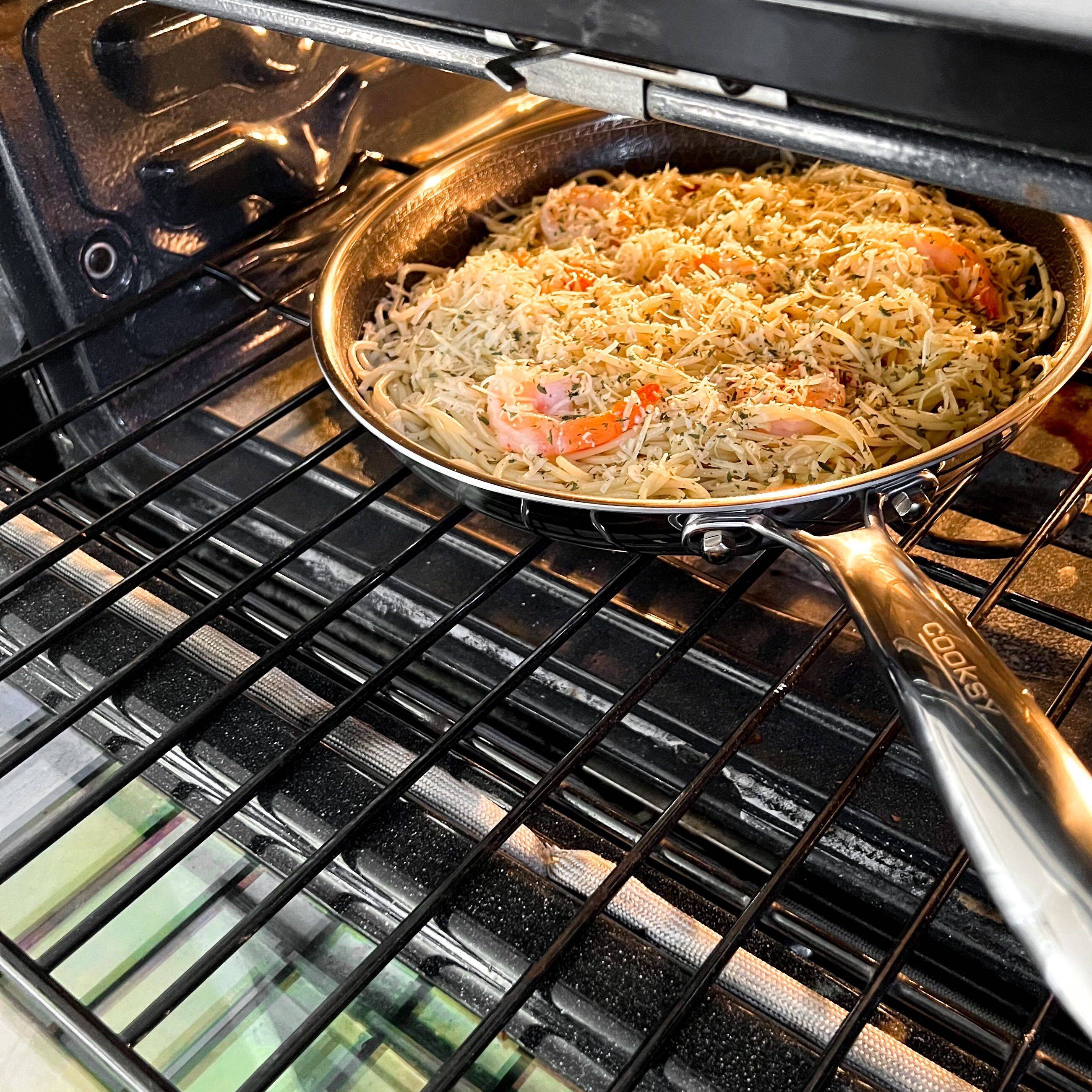 No need for multiple pans when you can go straight from the stovetop to the oven with your culinary masterpiece.
The Cooksy pan is dishwasher safe but also easily clenaed by hand because of its sturdy nonstick surface.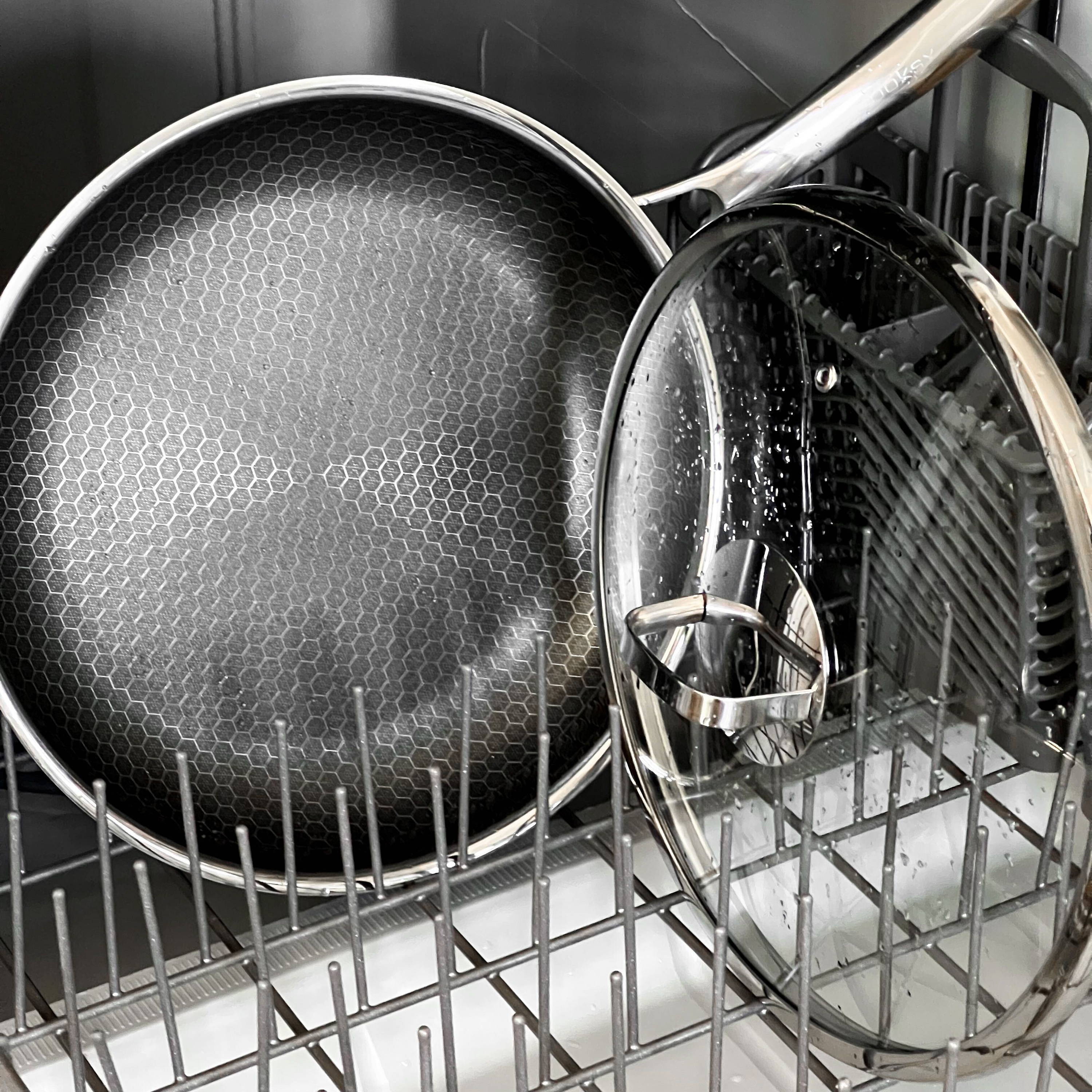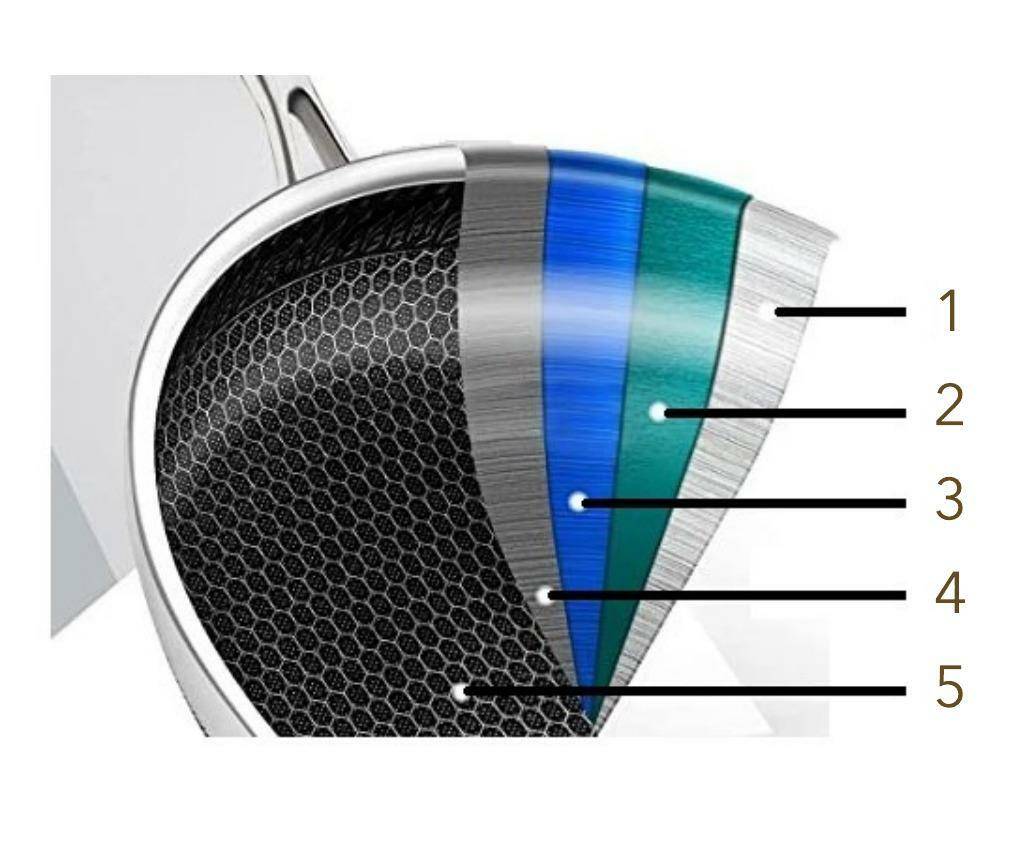 1. Magnetic Stainless Steel Exterior - Perfect for induction
2. Aluminum Layer - Conducts heat evenly across entire pan
3. Premium 304 Stainless Steel - Gives the heat retention cooking performance you expect from stainless steel.
4. Durable Nonstick Layer - Eterna by Whitford. PFOA-free. Incredibly Durable and scratch resistant and oven safe up to 500 degrees F.
5. Steel Honeycomb Surface - Metal-utensil safe.